Smartphones have taken over our lives. Whether it's staying in touch, navigating directions, or e-shopping, phones help us do it all. They also contain sensitive data, like personal pictures and passwords. This data can be misused if they fall into the wrong hands. And that's why the prospect of losing our devices could be a scary one. That is why it's crucial to know how to find your phone's location with GPS tracking if you misplace it.
A few years ago, my close friend misplaced her iPhone, and it was a distressing situation. Luckily, timely research on GPS tracking led me to reliable ways to track a phone's location. These tricks helped me track her phone's location and retrieve it in time.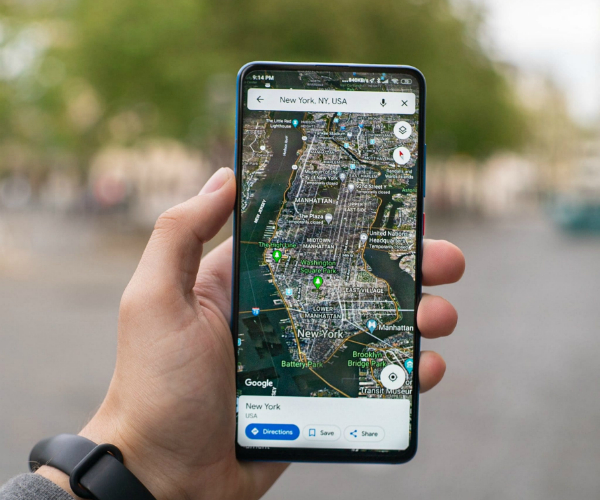 In this article, I will share a detailed guide on how GPS tracking actually works on your phone. I will also show you how you can use it to find your or someone else's lost phone. I hope my experience helps you safeguard your devices. So let's jump right in.
How Does GPS Work on Phones?
To know how to find your phone with GPS, let's first understand how this technology works. GPS, or Global Positioning System, is a radio navigation system. It uses radio waves to pinpoint your phone's location with extreme accuracy. These days, all smartphones have a GPS receiver fitted inside them. These receivers communicate with GPS satellites that orbit the Earth. This allows them to pinpoint your phone's exact location in real-time.
It can also calculate your routes, speed, and the direction you're headed in. GPS tracking can be very helpful in many situations. It can help you simply find your lost phone. It can also allow parents to keep track of their children's whereabouts and safety. Employers can also use GPS to track the locations of their employees. This could be especially relevant in jobs involving traveling throughout the day.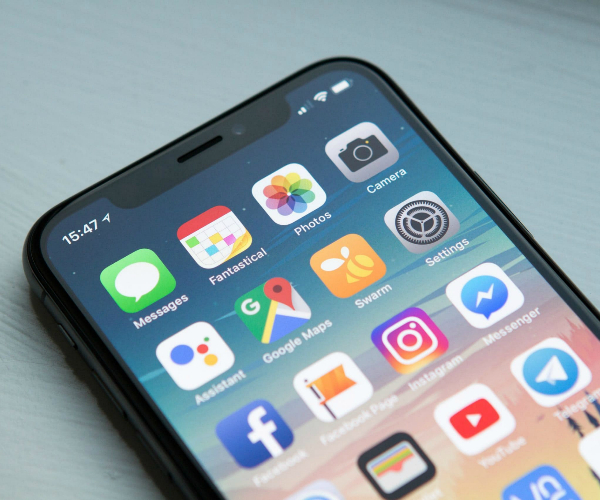 How Can I Find My Phone Using GPS: Step-By-Step Guide
If you have misplaced your phone and need to find its exact location, you can do so thanks to GPS tracking. Here is a step-by-step on tracking your phone's location, depending on the device you have:
For iPhone Users
If the lost phone is an iPhone, you can use the following guide to track the device's location:
Visit www.icloud.com. Note that this method will only work if you had enabled the 'Find My iPhone' feature on your device before it went missing.

Enter your Apple ID and password to log into the website.

Once you're logged in, you will see the iCloud visual dashboard with a host of icons.

From the dashboard, click on the 'Find my iPhone' icon that looks like a green-colored radar. You'll then be prompted to re-enter your password for security reasons.

Select 'All Devices' for a complete list of your iOS devices.

Select your iPhone's icon from the menu.

Apple will then activate your phone's GPS to find its location. Once this happens, you will see the exact location on the map.

You will also have three options: Play Sound, Lost Mode, and Erase iPhone.

'Play Sound' will activate an audible alert sound that anyone can hear around the phone. 'Lost Mode' will lock your phone, suspend Apple Pay, and display a message on the screen. 'Erase iPhone' will wipe all the data from your device. This can't be undone, so make sure you have a backup before considering this option.
For Android Devices
If you have an Android phone, you can use Google's 'Find my Device' feature to track its location with the following steps:
Log in to https://www.google.com/android/find from any web browser of your choice. This method only works if you had activated the 'Find My Device' feature on your Android phone before it was lost.

Fill in your registered email address as well as password.

Select 'Accept' on the prompt message. Once you do so, Find My Device will start triangulating your phone's location.

Once your phone's location is found, you will see it pinpointed on the map.

You will also see three options to choose from: Play Sound, Lock and Erase.

Like the iPhone situation, Play Sound will activate an audible alert on your phone, 'Lock' will lock your phone that won't unlock without a passcode. 'Erase' will wipe your phone's internal memory. If you do this, you will no longer track your phone with the 'Find my Device' feature.
Is Tracking Phone Number by GPS Possible?
Yes, it is possible to find someone's phone location, even if you only have their phone number. There are third-party apps available for both iOS and Android devices that can help you monitor a phone's GPS location with this method. These apps convert your phone into a GPS tracker and help you pinpoint the phone's exact location. Let's take a look at some of the most popular tracking apps:
mSpy:

mSpy is a multi-purpose phone spy app that also works as a phone GPS locator. It allows you to secretly monitor a phone's activities, including their real-time location. This app can be remotely installed on the target phone without requiring any rooting or jailbreaking. It also lets you see all the locations that the target phone has been to, and the various routes they have taken.
Apart from location tracking, mSpy also lets you access the target phone's SMS, browser history, call logs, social media messages, media files, etc. However, to use this app to locate a phone's location, it must first be remotely installed in the target device.
Phone Tracker by Number:

This GPS tracking app is compatible with both Android and iOS platforms. What's interesting is that all its features are available to users for free. The app is perfect for locating your misplaced phone or parents who may want to keep an eye on their child's whereabouts.
Once you install the app, you'll have to send an invitation link to the phone numbers you wish to track. Once they accept the invitation, the app will then establish a private network and pinpoint the phone's location. It also displays the target phone's battery levels and sends a signal when they're nearby. The app has over 50 million downloads on the Play Store.
FollowMee:

FollowMee is another GPS phone locator app that lets you access a phone's real-time location for free. The app is compatible with Android, iOS, and Windows devices. It also offers features like geofencing and a panic button in case of emergencies. However, to use this app, you will first have to install it on the target phone. But once it is installed, you can track the target device secretly without them finding out.
How to Do Free GPS Phone Tracking Online?
Yes, finding a phone's location online is possible for free in many cases. Features like 'Find My Device' for Android and 'Find My iPhone' for iOS devices are available for free for users. Moreover, apps like FollowMee and 'Phone Tracker by Number' do not charge their users.
However, these free apps may come with certain limitations, such as installing the app in the target device first. On the other hand, you can use apps like mSpy that offer you a free trial to locate a phone's location and monitor other activities done on the phone.
Final Thoughts
Losing your phone can be a scary situation for most of us. Fortunately, the iPhone and Android's phone GPS tracker features allow you to pinpoint its exact location by logging in your credentials on a browser. However, to make the most of these features, you should enable the device location feature. Hence, your best bet would be spy apps like mSpy to track a phone's location. I hope this extensive list of solutions enables you to find the right way to safeguard your phones and your loved ones.
Alicia is a psychotherapist who works in individual therapy, couples, and adolescent issues. It is important to note that she specializes in rebuilding relationships after adultery. She understands the importance of applications that give you the opportunity to make sure that the partner is faithful to you or vice versa. Therefore, she takes an active part in writing articles, gives advice, and also knows how mSpy works, no worse than the developers.