When it comes to spying on someone's iPhone, finding a reliable iPhone spy app that works with two factor authentication may seem like a daunting task. The internet is full of guides on how to bypass two-factor authentication iCloud, but most of them are outdated or ineffective.
We all know that time is invaluable in a spying situation, and any delay in gathering the necessary information can be costly. Whether you're trying to keep track of a suspicious partner or monitor the activities of an employee, one day could make all the difference.
This is why we've taken the time to thoroughly test and review the best apps that allow you to spy on iPhone with 2 factor authentication. We consider these to be reliable solutions when used properly, so you can have peace of mind knowing that your information is safe and secure.
Is It Possible to Spy on Text Without Verification?
iOS system takes the lead when it comes to security and privacy. Therefore, many newcomers may wonder if it's possible to bypass two-factor authentication. However, we will walk you through the process and explain how it works.
What Is 2FA?
Two Factor Authentication (2FA) is a security measure that requires users to provide two pieces of information before accessing an account or device.
How to spy on iphone with 2 factor authentication? The usual setup involves entering both a password and a code sent via text message, email or phone call. This allows hackers to gain access by knowing the correct information.
iOS is globally considered as one of the most secure mobile operating systems. Two-factor authentication is a key component of its security architecture. Apple has implemented 2FA across all its devices, meaning anyone who wants to spy on an iPhone must first crack the 2FA code.
"Installation route of a spy app on an iPhone with two-factor authentication is quite complex. Bypassing this security measure requires a lot of skill and knowledge; even then, iPhone monitoring with 2fa may still be impossible"- John D., Cyber Security Analyst
Unfortunately, most spy apps fail when bypassing 2FA on iPhones. That's why we have taken the time to review a selection of spying applications specifically designed to work with two-factor authentication on iPhones.
IPhone Spy App That Works With Two-Factor Authentication: Top 5 Apps
If you're looking for an app to monitor your loved one's iPhone activity, but their phone is protected by two factor authentication, it can be difficult to find the right solution. Fortunately, recent technological advancements have paved the way for a new generation of spy apps. Designed for iPhone monitoring with 2fa, these apps allow you to take advantage of advanced features without compromising security.
mSpy: All-in-One Spy App For iPhone With 2FA
mSpy two factor authentication is one of the leading spy apps for iPhones that works with extra layers of protection. This app gives you access to remote monitoring of all activity on an iPhone, including text messages, calls, and social media interactions.
How to bypass two-factor authentication iCloud with mSpy? The setup is simple. All you have to do is enter the target iCloud credentials and confirm the connection. Once installed, mSpy offers access to a range of features that make it a valuable tool for monitoring activity on the phone.
With mSpy you can:
Monitor text messages and calls
Track GPS location
View photos, videos, and social media activity
Block access to inappropriate content
Set up alerts for suspicious activities
Monitor browsing history
Plus, mSpy sends detailed activity reports to your account. You can securely access them on the app servers anytime you want to check recent updates. So keep tabs on your loved ones or workforce with ease!
With mSpy, you can access all the data and activity on the target phone remotely and customize your notification preferences to get alerts for certain activities or behaviors.
If you need to stay covert, 'Stealth Mode' allows you to hide your presence – so even if someone suspects an app is being used, they won't know who is accessing the information. Now that's security and peace of mind!
Haqerra: Your Easy Solution for iPhone Monitoring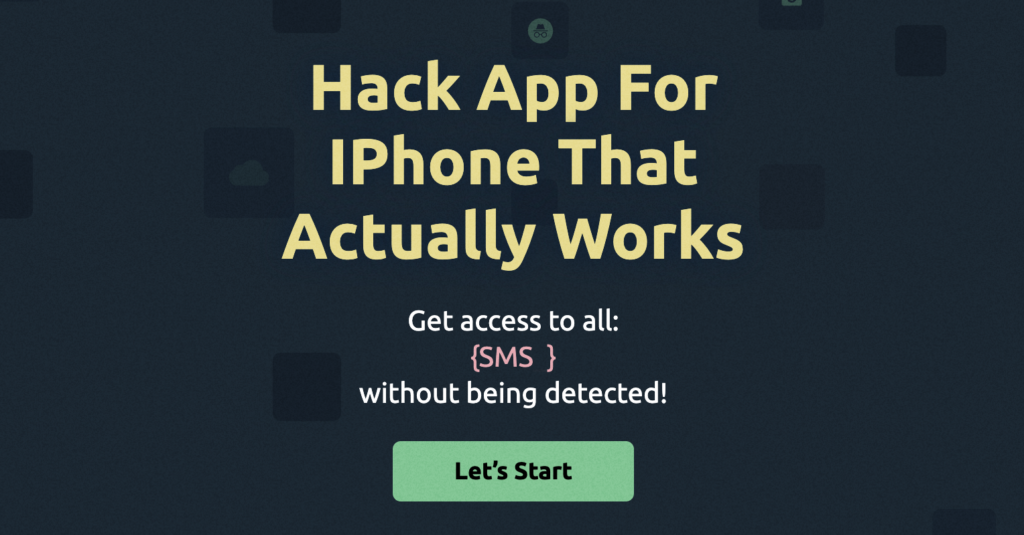 If you're not tech-savvy, iPhone monitoring with 2fa might seem daunting. Haqerra simplifies the whole process, making it so easy that you can access any iPhone within minutes!
You just need to fill out the registration form and enter the target iCloud credentials into the designated fields. That's it! Let Haqerra do the rest of the job behind the screen. The app will upload the data from the iPhone you want to monitor straight to your online Control Panel.
Why does Haqerra stand out from other spy apps? In addition to being convenient and user-friendly, it has a rich feature set. You can track:
Contacts
Call logs & text messages
Social media activity (on Facebook, Instagram, Snapchat, etc.)
Emails & notes
GPS locations
Photos & videos
Browsing history & bookmarks
These are just the most popular tools Haqerra has to offer! In total, the app can record over 30 data types from any iPhones and iPads protected by two-factor authentication. But Haqerra doesn't stop at activity monitoring. It provides you with comprehensive reports on user's behavior. Get ready to find out who calls them most often, what websites they visit, and which apps they use.
Moniterro: Next-Level Spy App for iPhone
Moniterro is yet another advanced spy app for iPhone monitoring with 2fa. It's a top-of-the-line tracking solution that quickly amassed over 500000 users soon after its release. The app lets you monitor calls, text messages, shared files, GPS locations, and app usage.
The biggest selling point of Moniterro is the keylogger. This tool captures every keystroke made on the target device and maps the words to the app where they were entered. For instance, if someone types a message but deletes it before sending, you'll still be able to read it. The same principle applies to search queries, websites, and even passwords.
But that's not all. Moniterro has a range of features designed specifically for tracking online activities. Whenever the user looks up something on the Internet, you'll know which sites were visited and when. If they use an online calendar, you'll get insight into their scheduled events and plans. Moniterro even shows you the Wi-Fi networks the user has connected to.
To top it off, Montirero has professional customer support. If you're unsure how to bypass two-factor authentication for iCloud during the setup process, their support team is available 24/7 to assist you.
Spynger: Basic App for iPhone Monitoring With 2fa
Spynger is a must-have app for iPhone monitoring with 2fa. While it offers just the core features, they're wrapped in an intuitive and clear interface that makes the app extremely user-friendly. If you prioritize usability and design, Spynger is your perfect match.
Spynger's feature set includes tools for text and call monitoring, GPS tracking, and Internet activity logging. Plus, the app gives you access to several social media platforms, including WhatsApp.
Since the app has a web-based interface, you just need to log into your Control Panel from any browser to view the recorded activity. Spynger regularly updates data reports, ensuring you receive the most recent information as soon as the spy app captures it.
The advantage of using Spynger for iPhone monitoring is the quick setup. The app works with most iOS devices and doesn't require jailbreaking.
On the flip side, Spynger doesn't offer a free demo version like some of its competitors. However, since your subscription plan includes a 14-Day Money-back guarantee, it's possible to test out the before making a long-term commitment.
Eyezy: A Hassle-Free Way to See All
If you're not tech-savvy, getting started with iPhone spy app that works with two-factor authentication may seem intimidating. But Eyezy makes the process as straightforward as possible.
All you have to do is enter the target device's iCloud credentials, then wait for confirmation that it's been successfully added – no need to install any software! Once in, you can start monitoring their data usage efficiently.
What makes Eyezy particularly impressive is its range of features. You can track:
Call logs
Text messages
Photos & videos
Social media activity (Facebook, WhatsApp, Instagram etc.)
Web browsing history
Email checker
Plus much more – you'll have access to pretty much everything the target user does. And all of this is available in an intuitive dashboard with easy-to-understand charts and graphs for iPhone monitoring with 2fa.
But how do you instantly know when something suspicious is happening? Well, Eyezy has a unique alert system. Whenever your target user takes any action you deem out of the ordinary, you'll be notified immediately via text message or email. So you can react quickly and take appropriate action.
XNSPY: Extensive Monitoring Of iPhones
What sets XNSPY apart from similar apps is its call-recording feature. This feature allows you to record incoming and outgoing calls from the target user's iPhone. This way, you'll be able to listen in on their conversations – perfect for keeping tabs on your kids or employees.
XNSPY also has an impressive array of other features, including location tracking, browser history monitoring, keylogging, SMS & email monitoring, and more. All these features come together to give you a complete picture of everything that's happening on the target user's phone.
iPhone spy app that works with two-factor authentication also has an excellent customer support team available 24/7 who are always willing to help with any technical issues or queries you may have. Plus, they also offer a 7-day money back guarantee if you're not completely satisfied with the app.
One minor downside to using XNSPY is that it costs more than some other spy apps on the market. Thus, this might not be your best choice if you're looking for a more budget-friendly option.
SpyMonster: Basic Tracking with Two-Factor Authentication
SpyMonster offers real-time GPS location tracking, call logs and screen recording, and text message monitoring. It also includes access to social media accounts such as Facebook and Whatsapp.
All of this data can be accessed through a secure online portal. The app also includes a "geo-fence" feature that allows you to set up a virtual boundary, so you will be notified if the target device crosses it.
The main benefit of using SpyMonster is its reliability and ease of use. It does not require jailbreaking or rooting and is compatible with all iOS devices.
The downside of iPhone spy app that works with two factor authentication SpyMonster is that it offers fewer features than other apps in the same category. It also lacks any remote uninstallation option, which can be a hassle if you uninstall the app from a device quickly.
KidsGuard Pro: an all-in-one iPhone Spy App for two factor
The app also supports USB port installation, which means it can be installed via a USB cable if you have physical access to the device. KidsGuard Pro also has an additional feature of full-text recovery, which is ideal for parents who may be worried about what their kids are texting or doing online.
As a bonus, KidsGuard Pro provides detailed reports that allow you to view data over time or check specific dates or times for activities. One of the most convenient features of this app is its web-based interface, which makes it easy to check activity on your kids' phones even when you aren't home.
How to Spy on iPhone With 2 Factor Authentication?
Are you wondering how to bypass two-factor authentication iCloud? It can be daunting when you need help knowing where to start. Fear not: we'll guide you through it step by step, taking mSpy as our example.
This method applies generally across spy apps, so no matter what our review advises you to choose from, you can follow this path. With just a few clicks, you'll gain complete control over that iPhone!
Non-jailbroken devices
You'll need a cloud-based version of the spying software for those who don't want to jailbreak their device. mSpy offers just that and, you can use it for iPhone monitoring with 2fa.
Go to the mSpy website and make an account.
Choose your plan, fill in payment details, and click "Subscribe".
Log in to your mSpy account.
Provide the target phone's iCloud credentials. If they have 2FA enabled, you must access the device once to approve the connection.
You're ready to monitor the target phone with mSpy! Their data will sync with your account, and you can monitor it from any device.
Note: You won't have to re-verify your connection each time you log in. mSpy will maintain the connection after the initial approval.
Jailbroken Devices
iPhone monitoring with 2fa is slightly different if you install the mSpy app on a jailbroken device. Here's what to do:
Install Cydia on the target device.
Purchase mSpy and create an account for jailbreak mode.
Log in to Cydia and find the mSpy icon.
Download, install, and verify the settings on your device.
You're ready to start monitoring the target device with mSpy! Their data will sync with your account, and you can monitor it from any Internet-connected device.
Pro-tip: jailbroken mode of mSpy allows you to access more advanced features and monitor the target device more effectively.
Unlocking the Full Potential of iPhone Spy App That Works With Two-Factor Authentication
You might think that apps for iPhone monitoring with 2fa have a steep learning curve, but that's not the case. We push all the confusion aside and get to the main point: what are the must-have tips for using spy apps?
Establish a clear goal: Before you start monitoring, establish a clear goal of what you want to achieve through the spying app. This will help you fine-tune your configuration settings for maximum efficiency and accuracy.
Look at the report first: Once you've installed the spy app, it is essential to look at all the generated reports. If you carefully analyze them, you'll quickly spot any potential issues with your target. Think of it as a "swift mode" of iPhone monitoring with 2fa.
Set up notification alerts: Notification alerts can help you stay aware of any changes in the monitored device. Set these up to alert you when the target user performs certain activities or crosses boundaries, such as entering restricted areas or opening prohibited applications.
Conclusion
If you wonder how to bypass two-factor authentication iCloud, give our top 5 spy apps a try. Each of them guarantees the security and efficiency of your monitoring activity.
These Some apps even let you control the devices remotely from your own phone or PC. For instance, you can block specific websites and receive notifications on location changes.
Finding an app that works best for your needs and budget is key. By carefully researching different options and weighing their pros and cons, you should make an informed decision about which spying application will work best for you.
Thanks for your feedback!