Texting is an activity that became an everyday routine for modern Internet users. We send messages to our friends, families, bosses and other people in instant messengers. Texting saves an enormous amount of time and efforts and allows to inform a person about anything briefly and fast.
With the development of texting platforms, there are also tools like SMS spy, which can disclose the messaging history of anyone. Keep reading to find out how does SMS spy works and how to read someone else's text messages online.
How To Read Someone Else's Text Messages With SMS Spy
Start with installing the SMS spy on the smartphone you plan to monitor. Before installing, make sure the software is compatible with the mobile phone operating system. Many SMS spy developers, design both iOS and Android software. But it would help if you were confident it is compatible with the model of the target phone.
Usually, it doesn't take long to download and set up the spying software on the mobile phone. After the installation, you will need to enable the monitoring features. The app will then start collecting someone's text messages.
The recorded texts will be transferred to your Online Panel. You are free to check them any time you want to. With some SMS spying platforms, you can print the weekly report on messages sent/received.
Should You Spy On Someone's Text Messages?
Although spyware is a widely accessible tool, many people still hesitate whether it's appropriate to spy on someone's text messages. Of course, many of us are concerned about privacy issues. But with the rise of many other problems related to the addictive social media use, privacy takes a back seat.
So should you read the text messages of your partner?
Yes, you should – We've been taught that a healthy relationship is built on trust. But if you strongly feel there is something to worry about, you should trust yourself first. Read their messages if you need to prove yourself that your suspicious aren't causeless.
Pay attention to your partner's behavior. If they act so as they hide something, initiate an honest conversation about things that bother you. And if they avoid being honest with you, you have every right to read their text messages.
Noticing a preview of the messages on their phone screen appearing, you may can't help but accidentally find out some facts that will bother you for a long time. The only way to prevent those obsessive thoughts is to spy on text messages.
No, you shouldn't – Not many people enjoy the fact of someone intruding their private text messages. If you are such a person, you shouldn't sacrifice your principles for the unfaithful partner.
Though, most of the cases, spying on text messages can be justified. Many people have a hard time suspecting their partner of being disloyal. They start questioning own appearance, character, and sexuality. They get lost in constant worries of being not enough for somebody and suffer from anxiety disorders that often occurs because of obsessive self-absorption.
It's better to read the messages once, then worry about possible infidelity or other related issues for a long time. Every person deserves to know the truth.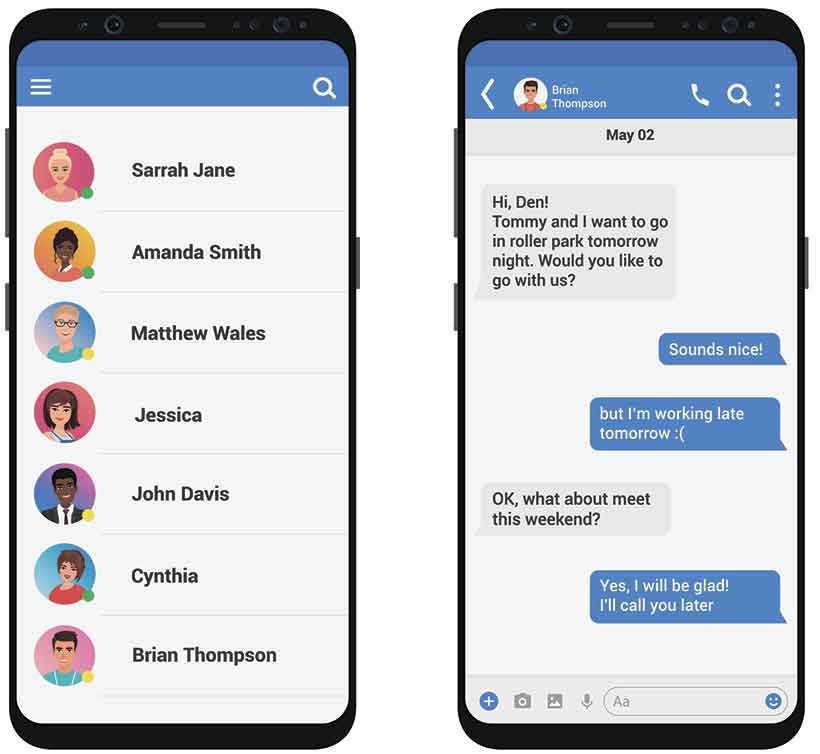 Reading Someone's Text Messages Without Their Phone – Possible Or Not?

With modern SMS spy apps, you don't need to be around the target phone to read the text messages sent and received by your partner. The good news is that such apps work remotely. What does it mean? Using SMS spyware, you can easily read someone's text messages without their phone.
Once installed on the mobile phone, SMS spy app starts monitoring text messages. The app works in the stealth mode making it almost impossible for the user to detect it. Then all the messages sent and received are copied to your Control Panel.
If the target phone has a stable internet connection, the SMS logs will be transferred to Panel instantly. What if the phone isn't connected to the internet? Then, all the information will appear in the Panel once the Internet access is available.
Check Someone's Text Messages For Free
You can spy on someone's texts messages for free using spying software. Except for SMS spy, mobile spyware has many other monitoring features, which often come in packages. It's free to start using SMS spy or any other feature. But you need to subscribe to firstly.
There are different options for those who want to try out spying software. While some packages may contain basic options for tracking someone's phone, others are more advanced and are designed for complete smartphone monitoring.