Tinder has become one of the most popular dating applications worldwide. How it works is simple, you create an account and anonymously swipe either left or right on someone based on their picture, bio, and interests. Swiping left means you're rejecting someone, and swiping right means you're showing interest.
While it's an app enjoyed by plenty of singles, it's unfortunately also used to cheat. After all, Tinder is known for perpetuating a "hook up" culture. If you think your partner or spouse may be using Tinder for cheating, that's not a good feeling.
While it may be tempting to storm up to your partner and confront them directly, you may be wrongfully accusing them. Instead, it's best to gather sufficient evidence before proceeding with confrontation.
Here, we'll tell you everything you need to know about how to catch someone cheating on Tinder, and what are some of the signs to look out for.
Is Being on Tinder Cheating?
Unless you've had some sort of arrangement with your spouse or couple, being on Tinder would be considered as cheating. After all, it's a dating application and is not something someone should be using if they're in a committed relationship.
Some couples have different rules about dating, but if you don't have these rules established, it's a form of infidelity. Even if they're not meeting up with anyone from the app, online flirting and engaging are still considered cheating.
Why Do People Use Tinder to Cheat?
So, why are individuals using Tinder to cheat? There are plenty of reasons, but here are some of the more common ones.
Anger or Revenge
If you disagree with your partner or spouse, they may be cheating to get back at you. The idea of driving this infidelity is something as simple as "you've hurt me, so I'll hurt you too."
It doesn't just have to be about revenge, though. Anger-related infidelity can also be motivated by other reasons such as being frustrated at the partner not being around much or feeling like their needs aren't met.
Falling Out of Love
One of the most common reasons for infidelity is when someone feels like they're falling out of love. If your partner isn't feeling the same way about you, they may be trying to find that excitement and passion they first felt with you somewhere else. It's not a pretty situation but is one of the most common reasons why people cheat.
Trouble Committing
Most individuals use Tinder because they have commitment issues. This can happen at any stage of the relationship and can be due to a multitude of reasons. Perhaps your partner is interested in committing long-term anymore, or maybe they want a more casual relationship.
While they should have a conversation with you first about their thoughts, they're not entirely sure how to express their feelings and have chosen to run away from their emotions by cheating.

Need Not Being Met
One of the most common reasons why someone cheats is because their meets are currently not being met. This can be both emotional or physical needs and can lead to frustration. Perhaps your partner has had a chat with you about how they feel, but it hasn't gone anywhere. It's also possible they're trying to avoid their feelings and have instead opted to try to and have their needs to be met somewhere else.

How to Find Out If Your Husband Is on Tinder?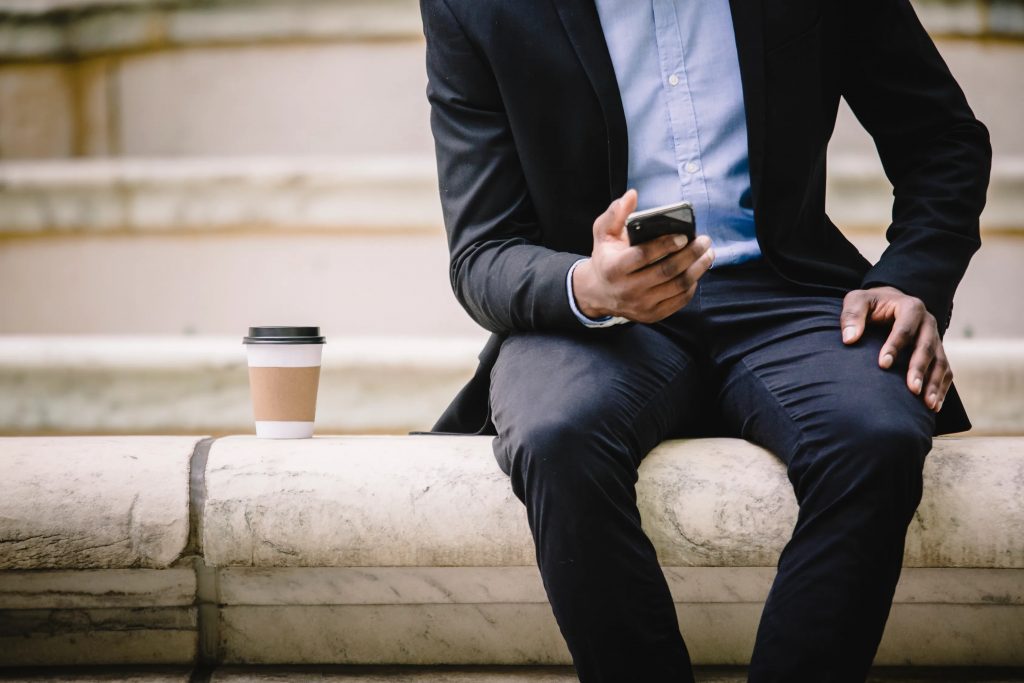 Do you think your husband has a Tinder account? If so, you might be wondering what's the best way to catch him red-handed. After all, it's not a great feeling to know that he's using Tinder to cheat.
Below are some ways to catch your cheating partner, along with some reasons why he might be using Tinder to cheat.
Check Out Your Husband's Profile
If you and your husband met on Tinder, the easiest thing to do is check his profile. All you have to do is enter his name on the app and click on them. If he's still using Tinder, he's likely updated his profile picture along with all other information.

Create a Fake Profile
Another way is to find a husband on Tinder is to create a fake profile on Tinder. While such a method can be time-consuming, it can be a way to catch him. After you've set up your profile, swipe until you've found him on Tinder, and see if it's a match. If it ends up being a match, and he even exchanges messages with you, he's definitely active on Tinder.
If you've found a husband on Tinder, it's not a good feeling. After all, nobody wants to know that their husband has a Tinder account. Below are some of the more common reasons why he might be cheating on Tinder.

Sexual Desire
It could be possible that his sexual needs aren't met, or he's motivated by desire. It could also be that he's looking for sex, and is trying to seek out opportunities. It's also possible that he has a sexually fulfilling relationship with you but just wants to have sex with other people. After all, there are individuals out there that have a high level of sexual desire.
Want Variety
Apps like Tinder are enticing because they've got a large pool of individuals you can talk and have access to with the swipe of a finger. Your husband may be on Tinder to look for variety in terms of attraction to other people or even different types of conversations. It's also possible that he is looking for someone to spend time and do activities with.
How to Find Out If Your Wife Is on Tinder?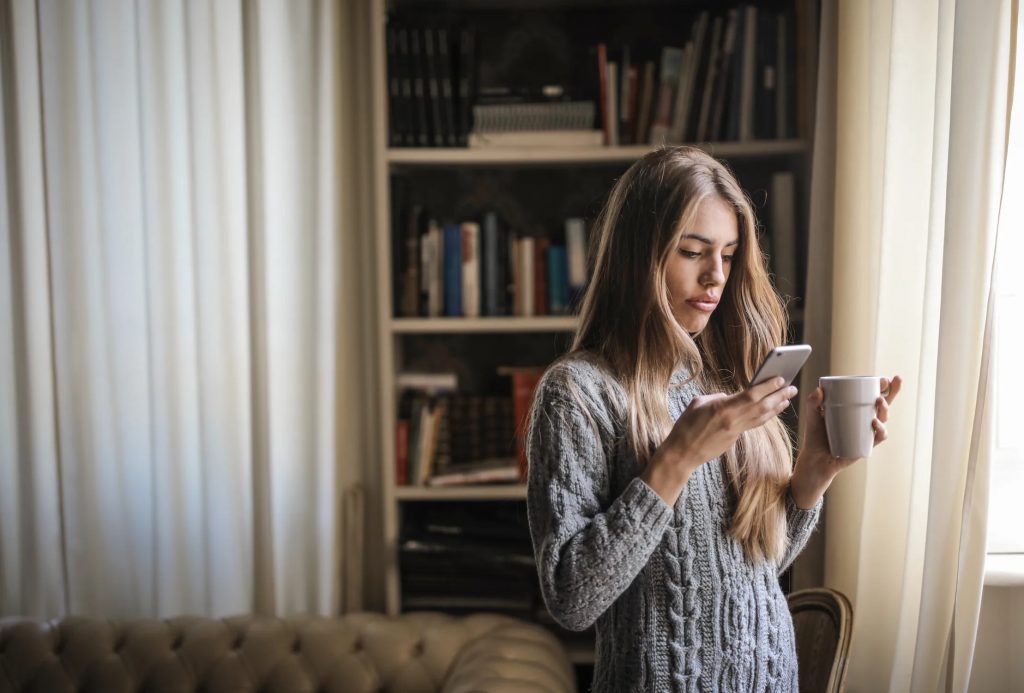 Do you think your wife has a Tinder account? Perhaps you've caught your cheating wife on Tinder. Below are some ways for you to catch her red-handed. We've also detailed some reasons why she might be cheating on Tinder.
Monitor Your Wife's Behavior
Has she been acting suspicious lately? Perhaps she's been going out more often, or maybe she's always on her phone messaging. If you've noticed some strange behavior in your wife, it could be possible that she's currently using Tinder to cheat.
Treating You Differently
There are two ends of the spectrum when it comes to this. She's either distant or aloof when talking to you, or she's suddenly become overly affectionate. Both behaviors should set the alarm bells ringing.
Think she's cheating on Tinder? Here are some reasons why that might be the case.
Low Self-Esteem
Looking for a boost of self-esteem is one of the main triggers for infidelity. It's been psychologically proven that having sex with a new person can lead to positive feelings such as empowerment and confidence. It's possible that she may not feel wanted in the relationship, and has decided to boost her self-esteem somewhere else.
Boredom
Yes, your wife may be on Tinder because she's bored. It's normal for a relationship not always to be spicy and exciting. During those periods of boredom, she may turn to a dating application such as Tinder in an attempt to spice things up again.
How to Find Out If Your Spouse Is on Tinder?
If you think your wife or husband is cheating on Tinder, it's reasonable to think, "How to find a spouse on Tinder?". Here are a few methods that'll help you in catching your cheating spouse.
Ask Your Friend for Help
If you're not keen on downloading Tinder on your own, why not ask a friend for help? He or she can create a fake profile account to see if your husband or wife is active. If they match, your friend can also drop them a message and see if they respond.
Location Updates
If you've matched with your husband or wife on Tinder, you should be able to see their profile on your account. If they've opened their Tinder account, it'll automatically update their location. If you see that their location has been updated, it means that they've been using Tinder.
Get a Spy App
Spy apps are a great way to find out if your spouse is on Tinder. Not only will it provide you with all the information you need at the press of a button, but you'll also get access to some other features. If you're thinking of getting a spy app, just make sure that you're getting one that doesn't come with malware, and has great reviews.
Cheater Catcher App
Is Tinder for cheaters? We all know that the answer is yes. So, what's the most effective spy Tinder cheating app out there? The best Tinder cheater finder method is with an application like mSpy.
It's a great application not just because of its rave reviews, but also because you'll access all of your spouse's Tinder information. You'll be able to see all account activity, view all matches, and even see what kind of information they're exchanging.
That's not all; the app also comes with a bunch of other features to help put your suspicions to rest. Not only will you have access to all messages and multimedia files that have already been deleted, but you'll also have access to their social media applications.
Below is a snapshot of some of the other features that mSpy has to offer:
Track their location: You'll have complete access to their GPS location, and it even uploads where they're at throughout the day.
Social media tracking: mSpy lets you access social media apps like Snapchat, Instagram, and Facebook.
Track Emails: With mSpy, you'll read all of their incoming and outgoing emails.
Read texts and iMessages: Not just iMessages, but you'll also see what they're exchanging on messaging apps like Skype and WhatsApp.
Stealth mode: It's 100% invisible, so your spouse will have no idea that they're being monitored.
24/7 Customer support: You've got 24-hour customer service to help you at the touch of a button.
Final Thoughts
If you suspect your spouse may be cheating on Tinder, stop hurting yourself with doubts. mSpy is the right choice to find out if your partner is cheating on Tinder. Such software will reveal all your doubts and make your life calmer.

Thanks for your feedback!