BEST SPY APPS IN OUR OPINION (for any purpose)

How To Start Spying on a Cheater
Catch a cheater in three easy steps.
Register Your Account
Buy a license key, then receive an email notification that has your login details and password.
Install the App
Install an app on the cheater's smartphone using a guideline that takes you through the process one step.
Modify Settings
Login to your account and customize the settings on your interactive dashboard. And that's it! You're now fully-equipped to catch a cheater!
Spy on Text Messages With a High-End Monitoring App
If you'd like to catch a cheater red-handed, you need to monitor their text messages. In today's social-media inclined world, instant messages are a sure-fire tool for cheating and double-dating.
How to Catch a Cheating Partner in Action
One of the most unsavory things in life is to find out your significant other, who sleeps on the same bed with you, lives a double life of which you're unaware. In many instances, cheaters give off easily-discernible tell-tale signs, which we ignore. These include an obsession with their phones or coming home later than usual. Read on to find out how to catch a cheating partner using their cell phones, signs to watch out for in a cheating spouse, and how to catch a cheating partner red-handed.
What Do People Say About Our Spying Application?
Many customers worldwide use our spying app, and most of them can't wait to share their opinions about it! You can find out below what they think about our software!
This app is hands down the best spying software that I have ever come across. Your software allowed me to catch my cheating wife in the act. She hid her affair with her doctor from me, and I was shocked to discover she'd sent him messages with sexual content!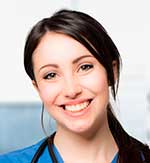 If you believe your boyfriend isn't a cheat, you've been fooled. All men cheat. I came to understand this not so long ago, and it was a real eye-opener for me! I suspected my boyfriend was double-dating with another girl, so I decided to install your app on his phone. It was a shock to expose him as a cheater. I discovered he was sexting with his groupmate.
I am the proud mother of a teenage daughter. I find it a bit difficult to discuss intimacy topics with her, such as the relationship between a man and a woman. Nonetheless, I've tried multiple times to speak to her about this. Not until I discovered she had a boyfriend, which I don't consider as unhealthy. However, it's my opinion that sexting isn't the best idea for teenagers. I decided to install your spy application on her phone to shield her from sexting and abuse.
200
Applications developed
350
Professional employees
How Do You Catch a Cheater?
Many individuals believe cheating is the most unpleasant event that can ever happen in their relationships. While some couples may recover strongly from an illicit affair, it is one of the most common ways to destroy the foundation of trust built between spouses, even for married couples in committed relationships. So how do you catch a cheater? It is not easy to walk the fine line between keeping your cool to avoid suspicion and the raging emotion that your partner is cheating. Your gut feeling tells you your partner is up to no good, but you need hard evidence. How do you catch a cheater in the act? You need to be alert for the red-flags. If your spouse is a couch potato but then suddenly begins to hit the gym almost all the time, you need to sit up and notice.
How Do You Catch a Cheater Online?
One of the most popular ways for partners to cheat is to go on social media. Instagram, Twitter, and dating sites are hotbeds for illicit affairs. If you think your spouse is unfaithful, create a fake profile to catch them in the act. However, it's in your best interest to consider the signs of online cheating before you proceed.
How to Catch a Cheater With Their Cell Phone?
The technologies in today's world make cheating easier than ever. Dating sites like Tinder allow cheating partners to carry out illicit affairs and get away with it. With a smartphone, your partner can cheat behind your back without you having a clue. Don't be too quick to believe this could never happen to you. If the statistics are anything to believe, 30-60% of all married people in the U.S. cheat on their partners. The statistics are even worse when it comes to dating. If you're in a relationship, chances are your partner has cheated on you instead of remaining faithful. Before you learn how to catch a cheater with their cell phone, you need to know the tips to prevent cheating.