Twitter is one of the most popular social media platforms. Everyone's on Twitter. Nevertheless, not many people know how to hack a Twitter account. Your Twitter account is like your key to everything you have there: favorite tweets, important messages, and valuable contacts. So, if you don't want to lose your Twitter profile, you need to know how to hack it if you completely forget the password.
Here's the complete guide that will help you crack the Twitter account.
Hacking Twitter – Brief Details You Need To Know
Founded in 2006, Twitter is still one of the most used social media channels. It's not difficult to guess why Twitter is so popular. With the easy to navigate the Twitter timeline, it's fast to get to know what your friends are up to. A lot of celebrities have Twitter accounts too, which makes it incredibly fun for fans to catch up with updates on their favorite personas.
Spending some time on Twitter, you probably have a lot of things you like there. As there are some informative and funny threads, they allow us to grasp whole stories and read fresh updates. So, it would be a pity if you lose the password to your Twitter profile. If you need to hack your own Twitter account or the account of your child or friend, (make sure they know about it) this guide is for you.
Step 1: Send Yourself A Password Reset
To hack a Twitter account, your first step will be sending a password reset. To do this, go to the sign-in page of Twitter. Here click Forgot password?
You will then have to enter an email that is connected to a Twitter account. You can also type a phone number associated with the account or username. So, if you have any of these, enter them and click Search.
Step 2: Hack Gmail, Yahoo Or Any Other Email
Once you insert the email in the field, Twitter will find the address and send the password reset link. You will then need to open the inbox and find the letter.
But, if you don't have the login credentials to your email service, you won't be able to do that. That's why you need a Keylogger tool. Keylogger captures both login and password either to Gmail or Yahoo account. The only thing you will need to do is to enter them at the sign in. Then you will be able to find the letter with the password reset request.
Click the Reset password, and you'll be redirected to a rest page. Here you can create the new password and sign in to your Twitter account. Don't forget to delete the letter after the hack is done.
Step 3: Hack Twitter Account Via Text Message
If you didn't manage to hack Twitter via email, you could do that via SMS. Click Forgot password? once again and type the phone number associated with the account. Twitter will then search for the number and send the reset text.
Then you need to get the text to see the six-digit reset code. You will need to type it into the reset box to hack the Twitter account.
If you can't get hold of the mobile phone that the text is sent to, you can use Keylogger as well. It will capture the code, and you can insert it on the website. Click Submit to let the system process the code you entered. Then you can create a new password and access the account.
Step 4: Get Control Over Twitter Account By Entering Username
The last option you can use to hack the Twitter account is to enter the username. Twitter will search for the profile and find the email associated with the username. But, it only works if you enter the username correctly. If you don't remember the username, try steps 1,2 and 3.
If you remember the username, enter it in the field and Twitter will send the password reset link to the email. Then go to step 2 to get the letter and hack the Twitter account.
If you want to prevent someone from logging in to the Twitter account, you can create a strong password. Consider using both upper- and lower-case letters, digits and symbols. Also, avoid choosing your birth date, your name, surname or city that you live in as a password. If you do, anyone will be able to guess your password.
Now, your hack is completed!
The Keylogger tool described above allows you to get hidden access to a Twitter account. With the help of Keylogger app, you can hack the Twitter account of your partner, spouse or child.
Are you ready? Then install the app and hack anyone's account. 
Read more detailed guides and find out how to perform Snapchat hack, Instagram hack, Tinder hack, Facebook hack and Skype hack.

Twitter Hack 2019 Your Way To Success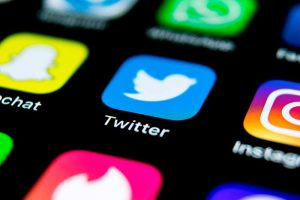 Twitter is one of the most popular social media platforms. Everyone's on Twitter. Nevertheless, not many people know how to hack a Twitter account. Your Tw